spanning two mountain ranges
Crescent Spur operates in the Northern Cariboo Mountains and the Northern Rocky Mountains, which gives us plenty of choice. On any given day, we can choose the best area  for snow, weather, and flying. Our 1,500 square miles of tenure contains over 300 runs. Depending on the season, we typically get in 8 to 12 runs per day, with fewer in the early winter and more in spring. Standard trips include a wide variety of terrain, ranging from alpine bowls and expansive glaciers to large, naturally gladed forests.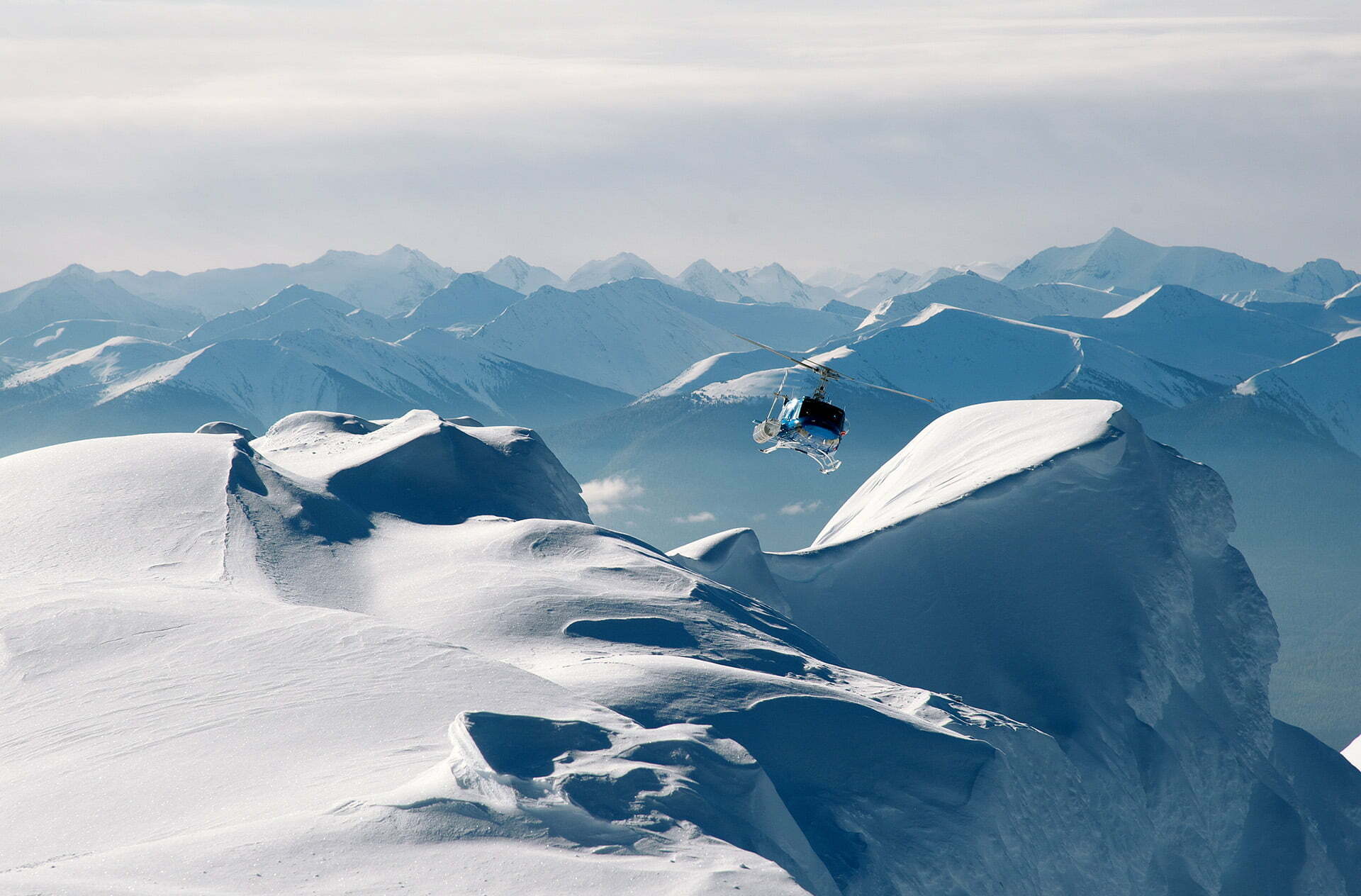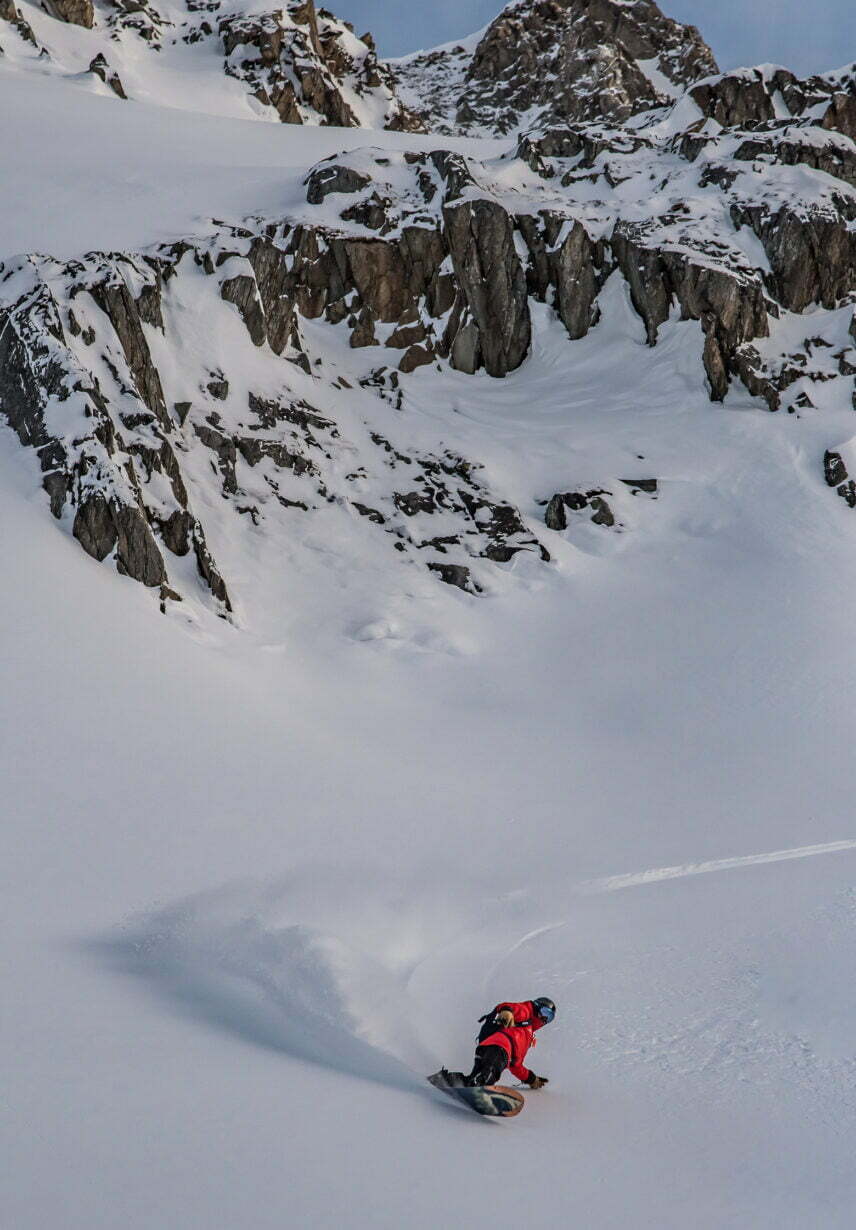 Seasonal Weather Conditions
From Early Winter to Spring
Our winter temperatures range from -13°F (-25°C) to 41°F (5°C). Lots of snow in early winter comes with access to extensive open forest terrain. Mid-winter brings a wide variety of terrain choice, with a single February storm capable of leaving over 50 cm of new snow on the slopes, making for exceptional and deep powder skiing. In spring, storms often move in, deposit 10 to 30 cm of new snow, and then move out. Meanwhile, longer spring days allow for more alpine and glacier access as well as powder on northern aspects.
northern bc
The Perfect Playground for Outdoor Enthusiasts
Known for its exceptional fishing, kayaking, rafting, and hiking in its many provincial parks, our region is home to stunning rivers, glaciers, waterfalls, and wildlife sanctuaries. Although there aren't many people here, our neighbours include grizzlies, moose, deer, elk, and mountain cougars.