heli-fishing
Let's Hook Up
fishing
explore with us
Explore remote rivers, streams and alpine lakes in Northern BC by helicopter and boat, and discover some of the best bull and rainbow trout fishing in the Northern Rocky and Cariboo Mountain ranges. Our expert guides will take you to the crystal clear riffles of the Goat River, the deep swirling pools of the Morkill, and the emerald waters of Diggins Lake, where the opportunities for tight lines are virtually endless. Join us for a unique and unforgettable fishing experience in some of the most untouched landscapes in the world.
After a day of adventure on the water, come back to our elegant ranch-style lodge and reminisce about your days catches while enjoying a drink at the bar or relaxing in the hot tub with stunning mountain views.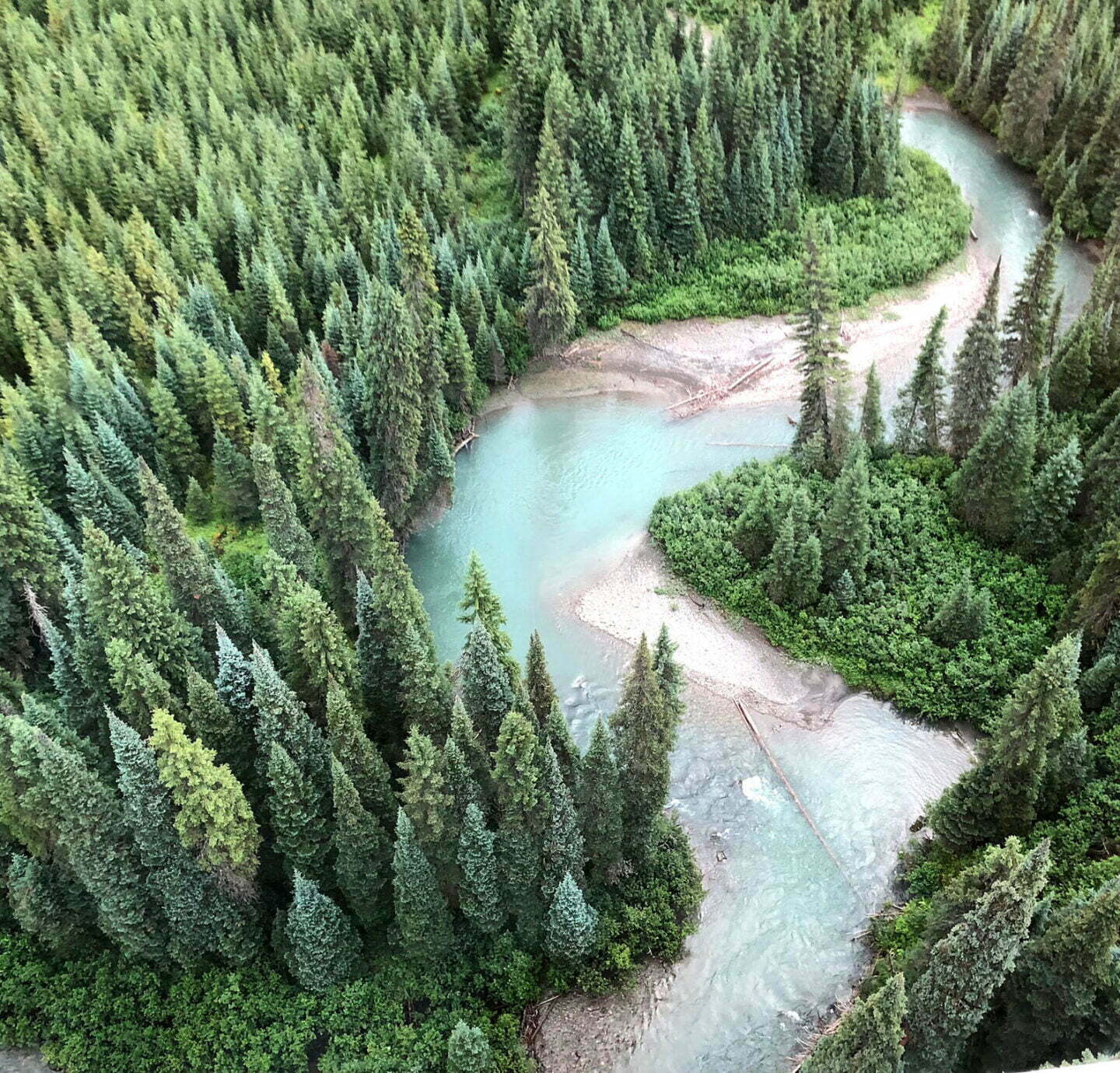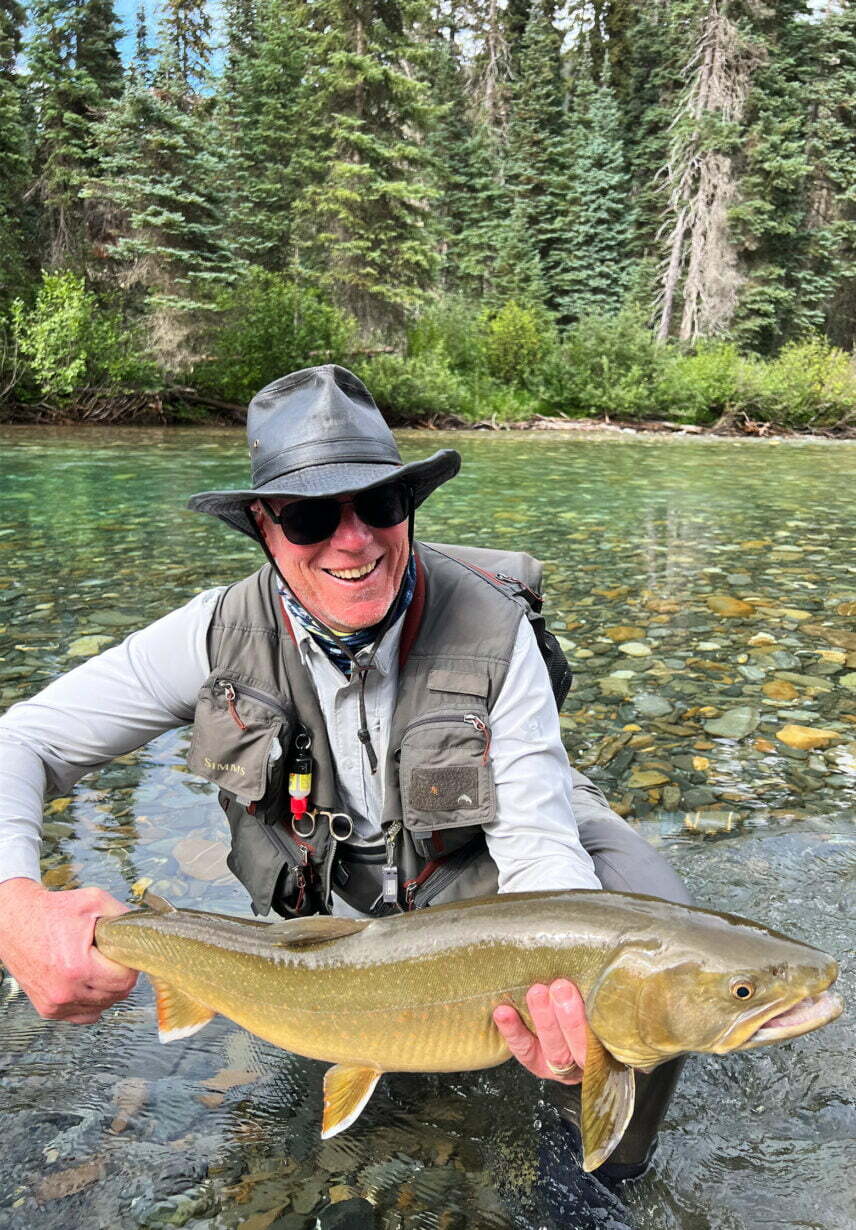 spesies
Feel the Strike
Intrepid anglers have the unique opportunity to scout untouched fishing grounds with access to unspoiled areas that have never been fished before. While we are exploring new territory, we're excited to say that past guests enjoyed the thrill of landing bull trout up to 36" and Alpine Lake Rainbow Trout up to 20". The monsters are out there and they are waiting for you!
We are grateful for the opportunity to fish in remote and pristine areas, and are committed to preserving and protecting these ecosystems. As such, we strictly adhere to catch-and-release fishing methods.
WATERWAYS
THE BITE IS ON
Heli-Accessed River Fishing: Upper Goat River, Walker Creek, Upper Morkill River, Forget Me Not Creek, Dome Creek, Hagen Creek, Milk River
Heli-Accessed Lake Fishing: High alpine lakes at the headwaters of Snowshoe Creek and Dome Creek
Boat Accessed Fishing: Morkill River, Fraser River, Lower Goat River, Torpy River
Not into fishing? Or you are into fishing, but your spouse is not? Check out our heli-hiking packages that are offered along side of our fishing trips.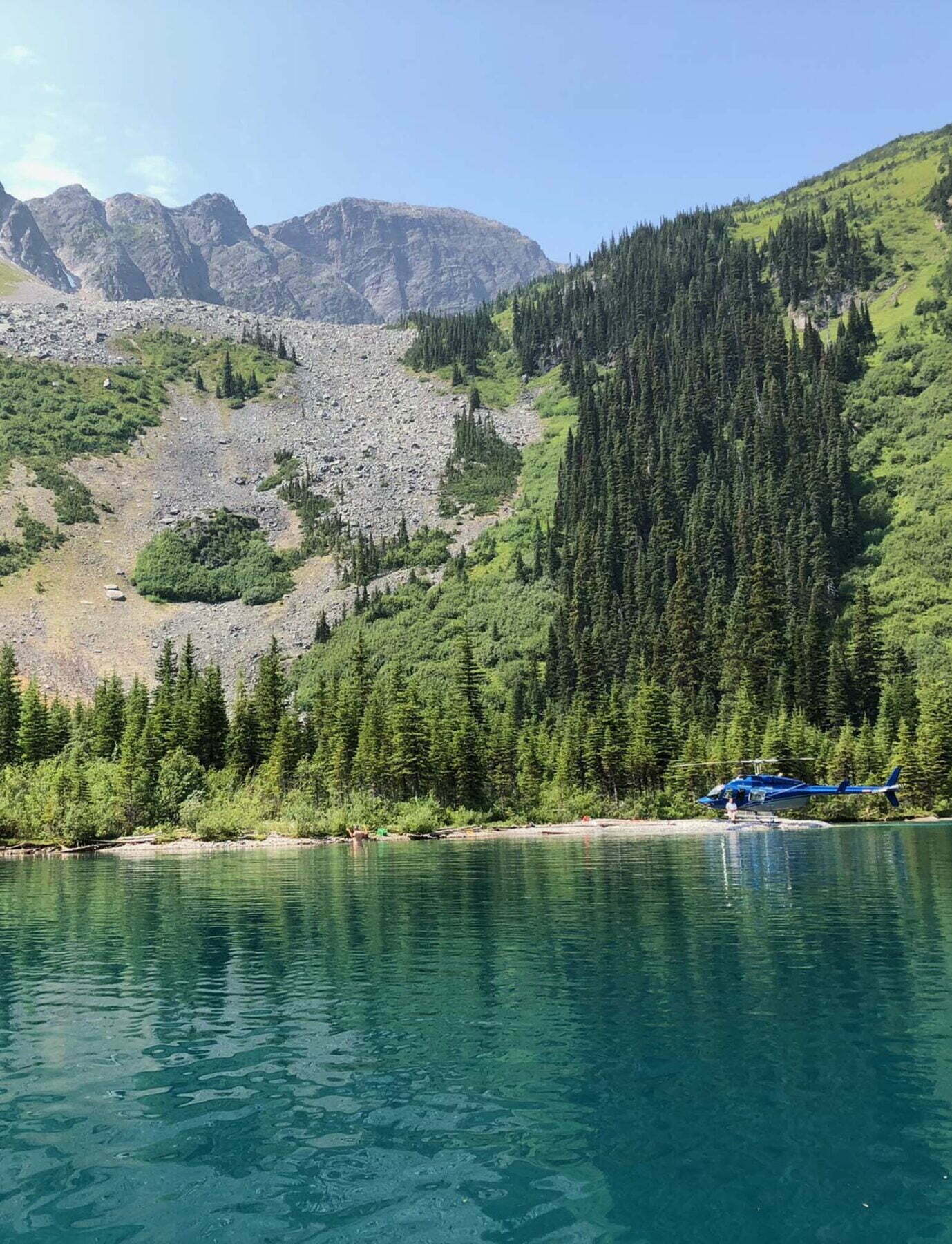 2:1 Ratio
Experience personalized guiding with a ratio of 2 guests to 1 guide. A maximum of 8 guests ensures an intimate, relaxed trip.
36 Inches
That's the size of the largest Bull Trout to be caught so far. Try your luck and you just might be the one to break the record!
2 Ranges
The Northern Rocky and Cariboo Mountains' lakes, rivers, and streams all feed back to the Fraser River. There's no lack of room to explore.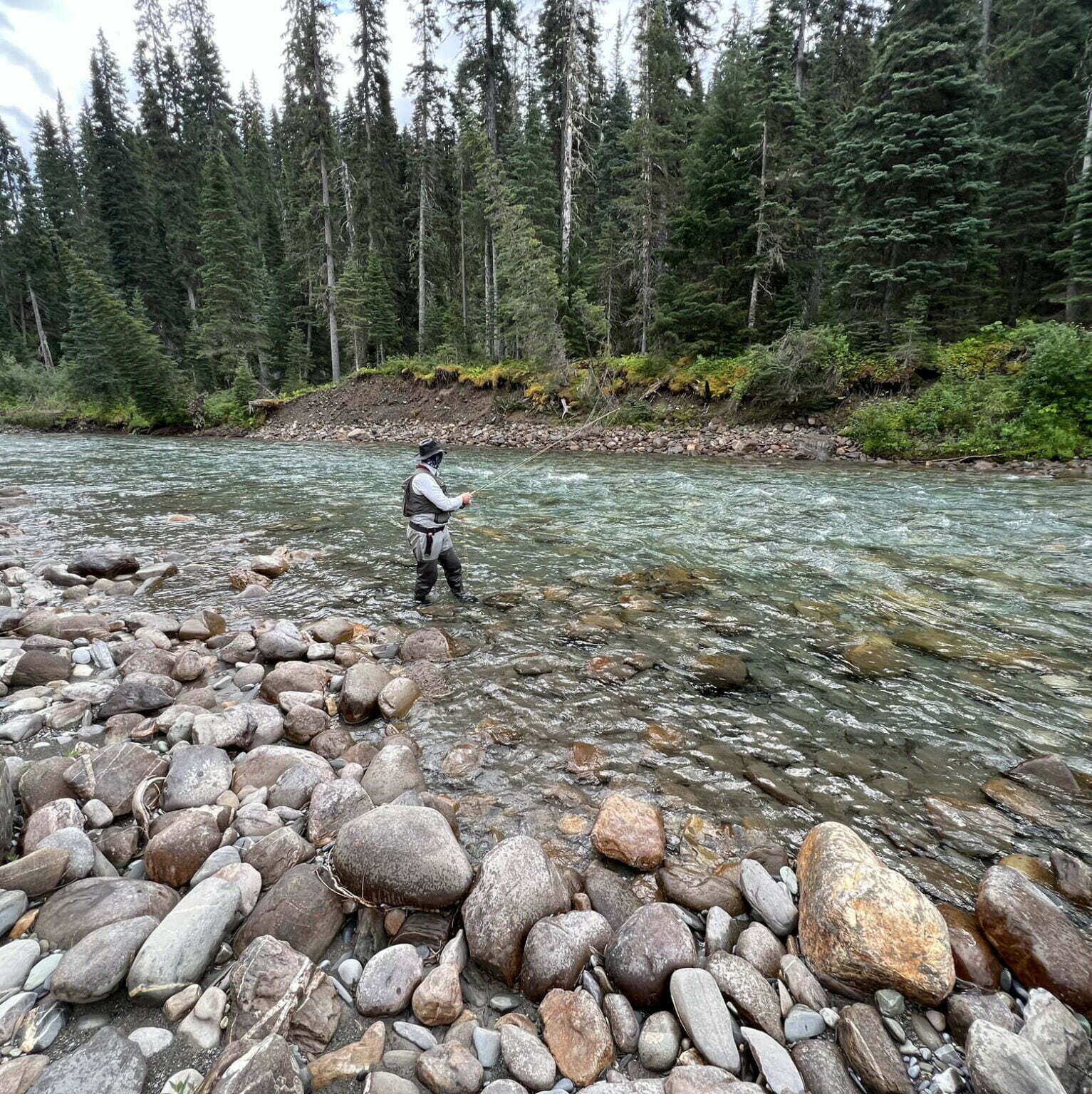 packages
get in on the action
Tour 1- July 22-27, 2023 – Waitlist
Tour 2- July 27-August 1, 2023 – Waitlist
Tour 3- August 1-6, 2023- Waitlist
Tour 4- August 6-11, 2023- Waitlist
Tour 5- August 11-16, 2023-Spaces Available
Tour 6- August 16- 21, 2023- Spaces Available
Tour 7- August 21-26, 2023 – Spaces Available
Tour 8- August 26-31, 2023- Spaces Available
Tour 9- August 31- September 5 , 2023 – Spaces Available
Tour 10- September 5-10, 2023 – Spaces Available
inclusions
4 Day/5 Night Package Includes:
Heli Fishing package: $9,600 CAD + tax
Scheduled airport transfers between Prince George Airport and Crescent Spur Lodge

Dinner and safety training on incoming day

Four days of heli-accessed rivers, streams and alpine lake fishing, and boat assisted river fishing

Private room accommodation

Not included in the package price: flights, alcohol, retail purchases, dedicated airport transfers, gratuities, fishing licenses
" Mark has created a magnificent lodge situated in a beautiful valley and brought to life by an incredible team. As if the setting, care of customer and overall experience wasn't already world class, I happened to land my biggest fish on a fly while at Crescent Spur! Thank you."