heli-hiking
Reach New Heights
hiking
Alpine Exploration
Hike along ridgelines, through alpine meadows, and around glacial lakes in the Northern Rocky and Cariboo Mountains. Let the helicopter do the hard work as you are granted access to spectacular views and unique mountain landscapes. Led by ACMG-certified hiking guides, no technical training is required. Explore our vast tenure and let our team guide you on a hike perfectly suited to your preference and ability.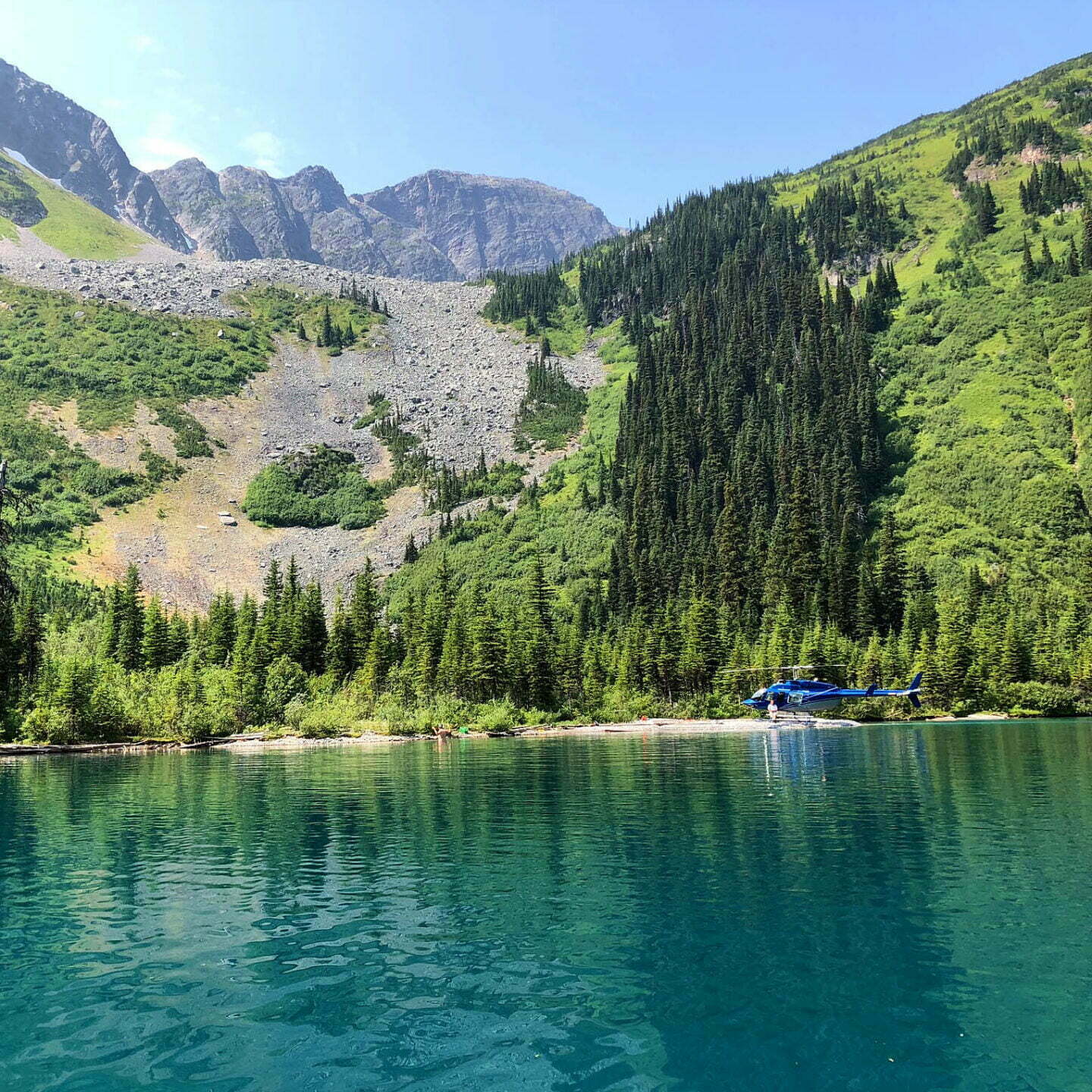 Mountaineering
Rugged Country
For those with an adventurous spirit, let our ACMG-qualified guides build a unique mountaineering adventure, just for you. Experience some of the best technical terrain, higher elevations, and glaciated terrain in our vast tenure.
Terrain for Hiking and Mountaineering
Northern Rocky Mountains: Blue Eyes Lake, Baldy-Gloomy Traverse, 12 Mile Meadows, Mount Forget Me-Not, Hellroaring Ridge, Haggard Glacier, Blackwater Ridge, East Twin Meadows
Cariboo Mountains: Mount Halvorson, North Star Meadows, Nunatuk, Cariboo Meadows, Zig Zag Ridge, Snowshoe Lake, Kendall Creek Glacier, Macleod Lake
Looking for another way to explore the backcountry? Check out our helicopter assisted fishing program.
inclusions
4 Day/5 Night Package Includes:
Heli Hiking package: $4,400 CAD + tax
Scheduled airport transfers between Prince George Airport and Crescent Spur Lodge

Four days of heli-accessed hiking and/or light mountaineering

Not included in the package price: flights, alcohol, retail purchases, dedicated airport transfers, gratuities