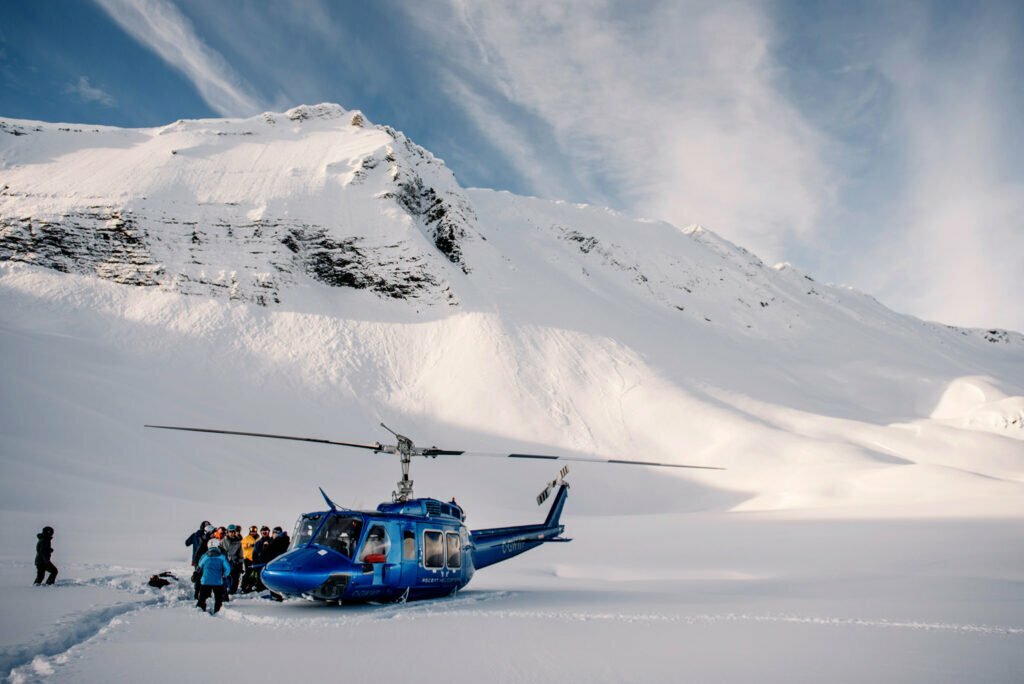 Are you an adventure seeker with a love for adrenaline-pumping winter sports? If so, then get ready to take your skiing experience to new heights with an exhilarating heli-skiing trip at Crescent Spur. Nestled in the heart of British Columbia's majestic Canadian Rocky and Cariboo Mountain, Crescent Spur offers a ski experience like no other, where you can explore untouched powder, stunning alpine terrain, and experience the thrill of skiing beyond boundaries. Let's dive into the details and discover whey Crescent Spur should be on every skier's bucket list.
Location
Crescent Spur is located between the Northern Rocky and Cariboo Mountain, a remote and pristine area in British Columbia, Canada. Getting to Crescent Spur involves flying into Prince George, followed by a scenic drive to the lodge through the Rocky Mountain trench. The remoteness of the location ensures untouched terrain and a true escape from the crowds, allowing you to immerse yourself in the beauty of nature.
Unparalleled Terrain
Prepare to have your breath taken away by the incredible terrain at Crescent Spur. With vast expanses of untouched powder, steep chutes, open bowls, and naturally gladed forests, this region offers a skier's paradise. Whether you are an expert seeking challenging descents or an intermediate skier looking to push your limits, Crescent Spur has it all. The diverse topography caters to a range of ski levels and ensures that each run is a unique and unforgettable experience.
Heli-Skiing Experience
Heli-skiing is the epitome of freedom and adventure for skiers. At Crescent Spur, you will have access to vast amounts of back-country terrain that is only accessible by helicopter. The sheer excitement of being transported to untouched slopes, far away from the lifts and resort boundaries, is an experience that every skiing enthusiast should savour. Each day, you will embark on multiple helicopter flights, exploring new areas and discovering hidden gems that will leave you in awe.
Luxury Accommodation and Amenities
After a day of adrenaline-fuelled skiing, you'll want a place to relax and rejuvenate. Crescent Spur offers luxurious lodging and amenities to ensure your comfort and enjoyment. Our cozy mountain lodge provides a warm and inviting atmosphere, with spacious rooms, gourmet meals, and a relaxing spa and jacuzzi to soothe tired muscles. You can unwind by the fireplace, share stories with fellow skiers, and relish in the memories of the day's epic adventures.
If you are seeking an unforgettable skiing experience that transcends the boundaries of traditional resorts, Crescent Spur is the place to be. With its remote location, awe-inspiring terrain, and the thrill of heli-skiing, you'll embark on a journey that will forever be etched in your memory. So pack your skis, prepare for an adrenaline rush, and get ready to go way beyond skiing.