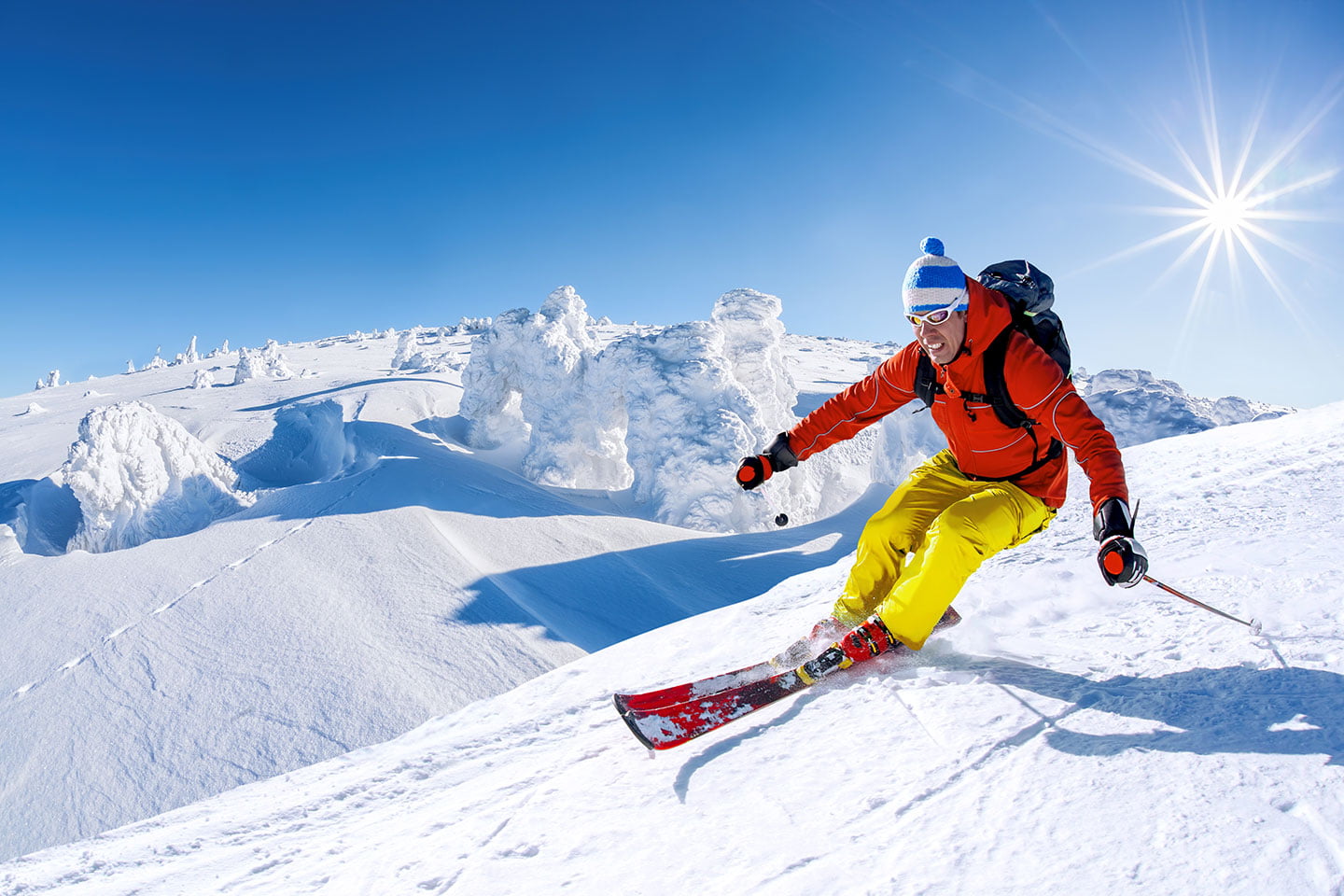 Heli-skiing is an exhilarating and unforgettable experience that allows skiers and snowboarders to explore remote, untouched terrain with deep powder snow.
The heli-skiing season in British Columbia generally runs from December through April. But when is the best time of year to go heli-skiing in BC?
The experts at Crescent Spur are here to run through everything you need to know about choosing the best time to go heli-skiing in Canada:
Early Season = Late December to Mid-January
In British Columbia, the early season for skiing typically runs from December to mid-January.
Early winter brings frequent storms and lots of snow, and with it comes access to extensive tree skiing and open subalpine terrain. The cold temps keep the powder light, ensuring extraordinary skiing conditions for adventurers looking for that coveted blower powder.
There are other unique benefits to heli-skiing during the early season. These benefits include fewer crowds (more freshies!), less competition to book your heli-ski package, and great airline deals for avid skiers flying to Canada for an unbeatable heli-ski experience.
High Season = Late January to Mid-March
High season typically runs from late January to mid-March. Mid-winter, or "high season," opens the Crescent Spur ski program to the full variety of our terrain. The benefits include exceptional powder skiing in the trees, open bowls, and on the glaciers.
Spring Season = Late March to Late April
In the spring months, heli-ski enthusiasts enjoy longer days with milder weather. These longer, sunnier days often mean the snow is softer and more forgiving. Spring season, which runs from late March to late Aprily, gives you access to unmatched powder skiing in the alpine and glacier terrain.
The weather can be variable during the spring season. Frequent storms roll through but are short-lived, leaving you to shred powder in the sun.
By booking your heli-skiing trip with Crescent Spur in the spring season, you also experience mountain picnics in the sun and après-ski on the deck after a day of play in the Canadian wilderness.
Heli-skiing in Canada is an adventure you'll always remember, regardless of the season.
The best time of year to go heli-skiing in Canada can be unpredictable. Mother Nature determines the weather, and it can change drastically overnight.
One day it might rain in the valley, but the next day, we can find ourselves skiing in 30 cm of new snow in trees. We've skied trees and blower powder in April. And some years, January has brought us the warmest temperatures of the season.
At Crescent Spur, we love all the seasons and believe that the best time of year to go heli-skiing in Canada depends on your personal preferences and priorities. We always recommend coming when your schedule allows and when there is availability to accommodate your group. Check availability here.
Experience a Heli-Ski Adventure You'll Never Forget
Crescent Spur has designed heli-ski packages to bring together one-of-a-kind skiing, awe-inspiring scenery, and the rewards of sharing an incredible journey with others.
We offer private and semi-private packages for heli-skiing and heli-snowboarding for groups of up to 20 guests. Spots for private heli-ski packages are limited and available in the early winter and late spring seasons.